Find Your Projector Bulb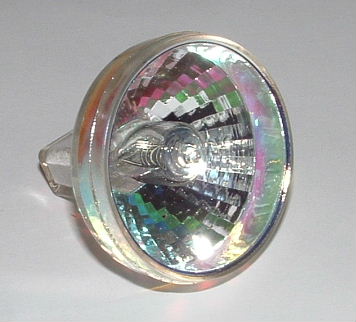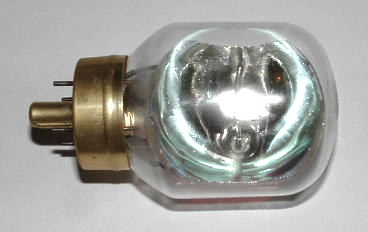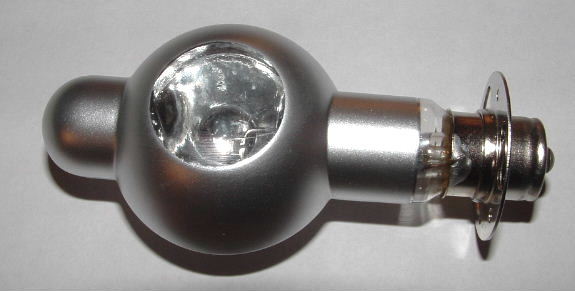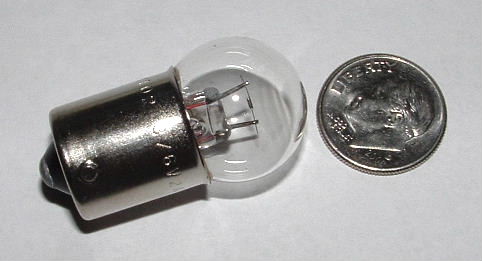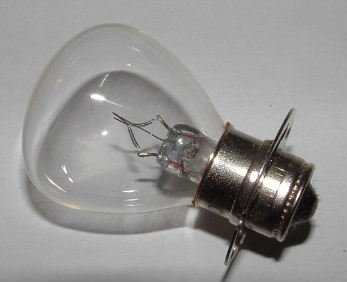 The following guide lists many slide & motion picture projectors and the appropriate replacement bulb that was designated by the projectors manufacturer. Should you need a bulb for a different type of machine please email us.
We welcome your corrections, additions and suggestions to make this resource the number one bulb index on the internet. Thank You!
A B C D E F G H I J K L M N O P R S T U V W Y and Z
---

Agfa-Gavaert, Inc.
8mm
Movector 2000
EFP
Movector 4000
EFR
Movex 8, Movector E8
BXT
Movector BS, B F9, FT, G, Movector Dual
EFM
Sonector 8
CXR/CXL

---

Ampro Corporation
8mm
A-8 (serial number to 14000)
CZX
A-8 (serial number over 14000)
DDB
16mm
A, AD, AS, C, E, F
CXK, CXY
GK, GS, JD, JS, M, MC, JC
CZX, CXK, CXY
JA
CXK
H, K, L, N, R, S, U, KD, KS, NC, UA, UC, YC, UAB
DDB, CZX
X, Y, XA, XC, YA, YS, COM, YSA
DFD, DDB, CZX
Century-5, Century-10, Century-10A, Compact, Premiere-10, Premiere-20, Premiere-30, Premiere-40, Paramount-20
DFD, DDB, CZX, #51 (Dial and Threading)
Super Stylist-508, -510, -512, Stylist Deluxe-548, -568, DEC, 481, 479 Military
DFD, DDB, CZX, #51 (Dial and Threading)
Imperial
DFD, DDB, CZX, 6S6 (Dial and Threading)
Amprosound Repeater
CXK
Ampromatic 500
CZX, CXY
30A, 30D
CXK
Sound Lamp
L, M, N, U, X, Y, YS, Century-5
BSW
S
BFT
AA, XA, YA, YSA, UA, UAB
BSS
Century-10, -10A, Premiere-10, -20, Paramount-20
BSS
Premiere-30, -40
BFX
Compact, Stylist, Stylist Deluxe, 479 Military
BRK
Super Stylist-508, -510, -512, Stylist Deluxe-548, -568
BRK

---

Antona, Inc.
8mm
Antona Image Blend
DYY/EGH

---

Apollo
16mm
QL-100
ELC, BSS/BSB (sound)

---

Argus, Inc.(see Mansfield)
8mm
Argus
356A, 357A
DJL
855MV
ELE
878, 879, Dual 881, 882
DFG
838, 848, 849
DCH/DJA
833
DFE
844, -P, 877, -ZR
DGB
880Z, 890Z, 892Z
CXR/CXL
LSP510, 894, 895Z, 896B, 898Z
EFP
510 Sound
EFM
Holiday
483A
DSW
Showmaster
450, 451, 452, 457, 458, 460, 461, 462, 491, 492, 493
DFA, DFG
470, 471, 472, 475, 480, 481
DCA, DEF
Super-8 870, 871, 872
DFG
Pocket Slide Theater 2110, 2804, 2808, 2810
#81
8mm Editor
Argus-767, 7671, 768
BKV

---

Arriflex
16mm Sound
Siemans 2000
DDB, DFD, BRK*
Siemans 2000 Marc
Marc-300/16 (EXM)

---

Atlas Warner Corp.
Viewing and Editing
Super Screen 66
BLX
Super Screen 400, 500
1003
300
BLC
6 X 9
BLX
9 X 9
CBX

---

Audio Visual Corp.
8mm Movie
AVCA 910, 915, 925
DFG

---

Audion Corp.
8mm Movie
Model 40
DCH/DJA, DCL

---

A-V Sales Corp.
8mm
Lytlevision 200
DCA, DEF

---

A.V.E. Corp
16mm
Canary
EJL, BAK (sound)

---

---

Baia Engineering Co.
Viewing and Editing
2000 Editor (16mm)
BLC
Ediveiwer(8 and 16mm)
BLC

---

Baskon Corp.
8mm Movie
Baskon 500, A1
DFA

---

Bauer
8mm Movie
T-1S, T-2, T-22
FCR
T-3
CXR/CXL
T-10L, T-10S
BXT
T-12, T-12S
FCR
T-4
DNE
TC-20, T-30 Sound, T-40 Sound, TC-50, T-60, T-180, LT-2053
EFR
TC-25 Sound, T-520, T-600
EFP
T-5, T-15 Sound, T-16 Sound
EFN
T-171, T-200
EFP
T-82, T-171, T-192, TR-100, TR-300
EFP
T-502, T-525, T-610
EFR
P5-M15
DFT, DFD
P6 Automatic 300, P-7T Universal 300
Marc-300/16
P6 Automatic, Synchron/Studio
EHJ
P-7L, P-7TS, P-7MS
EHJ
S-1 Autofocus
FCS

---

Bell and Howell
8mm Movie
Filmo-
Model 1620, -Z
DLE
Master 400, G, H, J, K
DAR
Picture Master 151 (all)
DES
Regent 122, 127
DAR
Filmosound 358-S, 458, 468
DJL
478Z
DLD/DFZ
Autoload-
266, 266A, 266Y, 363
DEF
245, BA, BAY, PAY, R (over 52511), 248, BAY, 254R, RA, RS, 256
DFN/DFC
346, 356, 357, -Z, 456Z, 456, 457, 458, 461, 462, 457Z, 468Z, 476P, 481
DJL
423 Auto 8, Sound 427
EFR
483
DSW
Magnetic 488Z
CXR/CXL
489Z
EFN
353
DAY/DAK
254, 255, 255A, 255AY
DEF
Deluxe 466Z, 482, 482Z
DLH
Super 363
DEF
Director
Lumina
DLS
Super 363
DLS
Filmosonic
1733, B, 1742, A, Z, 1744Z, 1744BZ, 1745CZ
DJL
600Z, 600ZR, 600ZRX
DJL
DCT, DCR
EFP
Soundstar XJ
EFM
Soundstart
DJL
Lumina II
LX20, LX28, LX30, MX33, LX38, MX43, MX45, MX58, MX60, QX95
DLD/DFZ
QX80
ELB
Movie Cassette
459-Z (to serial 1011100)
DJL
459-Z (over serial 1011100)
DLH
Monterey
221, 253-AR, 253-A (serial to 67796), 253AX (to 91588), 254R (to 52511)
CZX/CZY
253-A, (serial over 67796), 253AX (over 91588), 254R (over AN52511)
DFA, DFN/DFC
245, 253ZX (over AR25400) 253RX (over S-40535), RV (to AF-75450), 353 (all)
DAY/DAK, DAT/DAK
Multi-Motion
467, -Z, -ZB, 469Z, 471Z, 1615Z
DAY/DAK
254, 255, 255A, 255AY
DEF
Deluxe 466Z, 482, 482Z
DLH
Touch
265, 266
DEF
Tronic
475
DLS/DLG
370, 380
DEF
16mm Movie
Autoload
High Intensity 566A, 566X, 566EXT
Marc-300/16, BAK (sound)
High Intensity 566T, 567
Marc-350/16T, BAK (sound)
1568A, B
Gemini-300 (EZG), BAK (sound)
B and H 616-D5
DDB, CZX
3575
EYK
2580A, 2582A, 2592A, 2585B, 2592B, 2585A
ELC
Filmo
Auditorium A, C, D, G, H, 130
DHW
Diplomat 57V through Z
DEJ
Diplomat A, AD, B, BD2, 173, B, BA, BAY
DFY, DEJ
Master 57R, S
DAR
Showmaster 129 (all)
DEJ
Statesman 273 (all)
DEJ
Filmosound
120A
DAR
120B through K
DEJ
138 (all)
DEJ
142 (all)
DEJ
156 (all)
DFY, DFK, DEJ
1535, 1540, 1541, 1500, 1552, -B, 1574
EMM/EKS
1550L, 1575A, 1590, 2590A
BHB
(all Models of) 179, 185, 195, 202, 285, 302, 384, 385, 398, 399
DFY, DFK, DEJ
Filmosound
Specialist 535, -T, -Y, 537, 540, 542, 545, -T, 550, -T, 552, -T, 556, -T, 541, -T, 545EXT
DAX, CYS, CTT/DAX
522EXT
CWA
561, 562
CAL, CTT, CWA, CZA
Filmosound
3885, 3592
ELC
JAN
614, CB, CBM, 614CD, 614CE, 614CEM, 614CBRM
DHT, DDB, DFT, DFD
D-4
DEC, DES
TV, 614ETV, 614EVM
CXY
1680A, B, C, 1692A, 1693A, 1694A, 1695A, 1698A
EMM/EKS
1680G, 1692B, 1693B, 1695B, 1698B
ELC
Sound Lamp
535, 535Y, 537, 540, 542, 545, 550, 552, 556, 535-T, 541, 541-T, 545-T, 545-EXT, 550-T, 522-T, 552-EXT, 561, 562
BAK
Filmosound (all models of) 120, 130, 138, 140, 142, 156, 179
BRD
Filmosound (all models of) 185, 202, 285, 302, 384, 385, 398, 399
BRS
1535, 1540, 1541, 1545, 1550, 1552, All 2500 Series
BAK
JAN 614, CB,CBM, CBRM, CE, CEM, ETV, EVM, D-4
BRX
JAN 614CD, CBVM
BSL
Viewing and Editing
Editor
6S6 (100V)
Filmotion Viewer 148A
BKR
Editor 136 A through E
15S11/14
Filmotion Viewer 146A
BKR
ABR 100
F15T8/N

---

Bencini
8mm
P75 Super 8
EFR

---

John Benton, Inc.
8mm
Istitor
CXR/CXL

---

A. R. Bernard (GAF)
8mm Movie
Viceroy I, II, III, IV
DAY/DAK, DAT/DAK
Crestline CRP II
DFP, DCH
Viceroy 800, -R, -Z, 801, 802, 803, 811
DFP, DCH
Viceroy 804, 806, 904
CXR/CXL
Viceroy 813
DGB/DMD
Ricoh Auto-8 Trioscope
CXR/CXL
Ricoh Auto-8P
DCA, DEF
Ricoh Sound 8
DFA
Goldcrest Dual 8
CXR/CXL

---

Bolex
8mm
RP-10Z
EFP
18-5, Auto, Zoom, Super-8
CXR/CXL
18-9 Duo
EFP
M-8, M-8R, M-8S
CXZ, CXY
G8-16
DDB, CZX
SM-8 Sound, SP-8 Sound
EFP
18-3, SP-80
EFP
Multimatic
EJA
SP8 Special, SP80 Special, SM8 SP-80, SP-80
EFP
SM80 Electronic, Promatic
EFP
714, 715, 815
EFP
16mm Movie
S-211, S-221, S-311, S-321
DFT, DDB, BFX (sound)
GB-16, G-16
DDB, CZX, BTD (sound)
S-421
EFP

---

Borg Warner
8mm
FP3-S
FCR
Ricoh Auto 88P
FCR
Ricoh Auto 8P Trioscope
CXR/CXL

---

Braun
8mm
Norimat S, Proximat
EFP

---

Brumberger Sales Corp.
8mm Movie
1500
CEW, CFC
1503
CMV, CLS, CLG

---

Buhl Projector Co.
8mm Movie
Buhl 880 Series
ELE/ELT
80/14, 80/14-CL, 80/14-LC, 80/14-TC
DYS/DYV/BHC, DYR
80/14-1000, 80/14-TC-1000
BRH
80 Series, The Classics
DYS/DYV/BHC
90 Series, Te Communicators, The Executive, The Task Master, Presenter's Aid
DYS/DYV/BHC
90 Series XT
EYB
100 Series Escort
DYS/DYV/BHC
Model 200, The Ambassador
ENX
Koolite 90C, 90CF, 90W, 90WF, 90SS, 90SSF
DFW, DEK, DAH
Koolite 100C, 100CF, 100SS, 100SSF, 100W, 100WF
DFW, DEK, DAH
Koolite 6000, 7000
DRB
Buhl Special
DYS/DYV/BHC, DYR
Supreme 600, 600/10EB, 600/12EB, 600/14EB
BRH
Supreme 600/10, 600/12, 600/14
DXW
Buhl OSP
DYS/DYV/BHC
Educator
EYB

---

Busch Film and Equipment Co.
16mm
Busch 6-A Two-Way
DFT, DFD
Busch C-240D
DFD, BTD (sound)
Cine-Educator
DHT, BTD (sound)
Cinesalesman 5
CLS, CMV
Cinesalesman 3, 4, 4A
CZX/DAB, CXY, BTD (sound)
Cinesalesman Senior 4
DDB, CZX, BTD (sound)
3S Cartoon Circus
DDB, CZX, BTD (sound)

---